Hapbee Community
What real customers think. Trusted Hapbee Ratings & Reviews and feedback from Customers & Ambassadors
Ben Greenfield
"I have been an avid Hapbee user since the product first launched last year and can't tell you how excited I am. Every once in a white along my journey I see something pop up that I know is going to be a total game changer in the Realm performance and recovery"
ROUTINES BY BEN GREENFIELD >
Heather Thomson
Star Heather Thomson wears many hats: mother of two, wife, inventor, designer, entrepreneur, podcaster, philanthropist, performer, speaker, athlete, licensed health and wellness coach, TV personality, and avid adventurer. "Take an hour to collect yourself. Reset your mind, restore your sense of peace, and Relax into the next big thing." Rest, Restore, Relax Routine by Heather Thomson
ROUTINES BY HEATHER THOMSON >
Dave Asprey
"I was desperate to find ways to feel good and hack my mental wellness without drugs and toxins and drink and stuff. The brand new Hapbee wearable is my go-to piece of tech for modifying my mental state. Want more energy? Dial it up. More rest? Done. Same thing for focus, sleep, stress. Incredibly useful tech"
David Meltzer
"I first learned about Hapbee as a revolutionary, non-chemical, all-natural sleep aid by friends of mine who swore that it had changed their lives.  I decided to give it a try and quickly discovered that it was just as effective for me during the day - when I needed to be sharp and focused even after a full day of work. The margin of error in the business of professional sports, whether you are on the field or negotiating a multi-million deal, is razor thin.  Hapbee helps me dial in and find that edge in meetings and negotiations, despite long days or travel without any side effects."
ROUTINES BY DAVID MELTZER >
Deepak Chopra
Hapbee Collaborates with Deepak Chopra to Combine Its "Calm" Blend with Art, Sound and Meditation in a unique, fully-immersive event along with Deepak Chopra, the renowned, global wellness authority to present a Hapbee blend at the Van Gogh Experience in LA The endorsement by Deepak Chopra, a universally-recognized thought leader in global wellness, further advances the validation of Hapbee's unique capabilities.
Grant Dayton
"For a veteran player like me, it's all about sleep and recovery. Hapbee exceeded my wildest expectations"
ROUTINES BY GRANT DAYTON >
Hapbee in the news
Spotlights Some of the Top Tech Trends

Mood-altering wearable devices, this year's pared-down version of the Consumer Electronics Show still managed to feature plenty of the flashy glimpses into the future for which the trade show is famous.

AdWeek

Hapbee Technologies smart sleep pad to be for sale at Target stores

Hapbee's ultra-low frequency Smart Sleeping Pad set to hit Target shelves by October. Hapbee Technologies, Inc. (TSXV: HAPB) smart sleep pad is set to hit the shelves of one of the largest retail chains in the United States.

Mugglehead Magazine

Hapbee Receives Prestigious Nexus Certification Award as Top Military Suicide Prevention Tool for 2023

the leading provider of wellness wearable technology, is proud to announce that it has been awarded Nexus Certification by Grey Team, which recognizes Hapbee as an effective tool in suicide prevention among members of the United States Military Community

PR Newswire

Hapbee and TrueMed Partner to Enable HSA / FSA Card Payments, Providing Pre-Tax Savings for Hapbee Purchase

TrueMed and Hapbee Unite on a Mission to Transform Wellness: Empowering Affordable Health Choices and Harnessing the Power of Sleep

Yahoo! Finance

Feel the effect of caffeine and try on virtual clothes

From hybrid devices to fitness trackers for pets, companies showcase some unusual technologies at CES 2022

The European times

Hacking Your Brain to a Better You

This wearable necklace has been likened to the world's first "digital drugs" recreating the sensations you might feel with a cup of coffee, melatonin, CBD, joint, and other ingestibles that alter your mind state and energy.

Urban Daddy

Best productivity gadgets to help you reach your goals

You revaluate your habits and set new goals every January. Whether you want to get fit, take better care of yourself...If one of your goals in 2022 is to improve your focus and mental well-being, the Hapbee Smart Wearable can help. This cool wearable actually imitates the feeling you get from compounds like melatonin, caffeine, and others.

Tech Oven

3 wearable devices that help with sleep and relaxation

Whether it is on your neck, wrist or head, these technologies were created to help you sleep. released a neckband that uses its patented ultra-low radio frequency energy (ulRFE) "biostreaming" platform that delivers low-power electromagnetic signals that helps with sleep as well as productivity, recovery and relaxing at downtime.

Hapbee Technologies rolls out Hapbee Mobile App V2.0

These new releases come with consumer-facing product enhancements built from the results of in-market testing and feedback from its user-base. They include new core functionalities which the company will use as the foundation for its next stage of platform growth, which will narrow in on partnerships and integrations.

Drug Free. Be Hapbee with Hapbee CEO

Pair text with an image to focus on your chosen product, collection, or blog post. Add details on availability, style, or even provide a review.

The Way Forward

How Hapbee's Stimulant-Free Solution is Helping Professional Athletes

Pair text with an image to focus on your chosen product, collection, or blog post. Add details on availability, style, or even provide a review.

Nashville Predators

The scientific results are in: The Hapbee smart sleep pad helps you sleep better

Are you tired of feeling tired? Do you find it difficult to fall asleep and stay asleep throughout the night? Hapbee Technologies has the solution you need to get the restful, rejuvenating sleep your body craves.

Hapbee Scientific Research

Fast Company's 2022 Awards of World Changing Ideas

Fast Company's 2022 World Changing Ideas Awards were announced today, honoring clean technology, innovative corporate initiatives, brave new designs for cities and buildings, and other creative works that are supporting the growth of positive social innovation, tackling social inequality, climate change, and public health crises

Fast Company

CTO Brian Mogen Ph.D. Discusses the Science of Hapbee

Brian Mogen Ph.D. is the Chief Technology Officer at Hapbee Technologies. He joins Dr. Drew to discuss the root science and exciting potential of the Hapbee device.

Ask Dr. Drew

Relaxation at a push of a button? 

At around 1pm every day millions of Americans hit a wall. Many people reach for another coffee to get that afternoon energy rush.
But what if you could feel the exact effects of coffee – alert, awake, and attentive without drinking coffee. 

Dr Gundry Podcast

Podcast: Change Your State of Mind, No Drugs Required

Learn how to choose your feelings on demand with the help of ultra-low energy magnetic fields and wearable tech.

The Human Upgrade with Dave Asprey

A New, Drug-Free Biohack To Finely Tune Your Emotions, Sleep, Relaxation, Energy, Focus, Calm & More: The Hapbee With Scott Donnell.

Pair text with an image to focus on your chosen product, collection, or blog post. Add details on availability, style, or even provide a review.

Successfully Funded Podcas

A New, Drug-Free Biohack To Finely Tune Your Emotions, Sleep, Relaxation, Energy, Focus, Calm & More: The Hapbee With Scott Donnell.

I've now been exploring the use of magnetic waves to elicit certain neurotransmitter responses which can simulate chemicals such as caffeine, nicotine, melatonin, MDMA, etc. to elicit a physiological response without the actual intake of supplements, pharmaceuticals, or any other compounds or medicines.

Ben Greenfield Life
Smart Sleep Pad
Regular price
$299.00 USD
Regular price
$329.00 USD
Sale price
$299.00 USD
Unit price
per
Sale
Sold out
View full details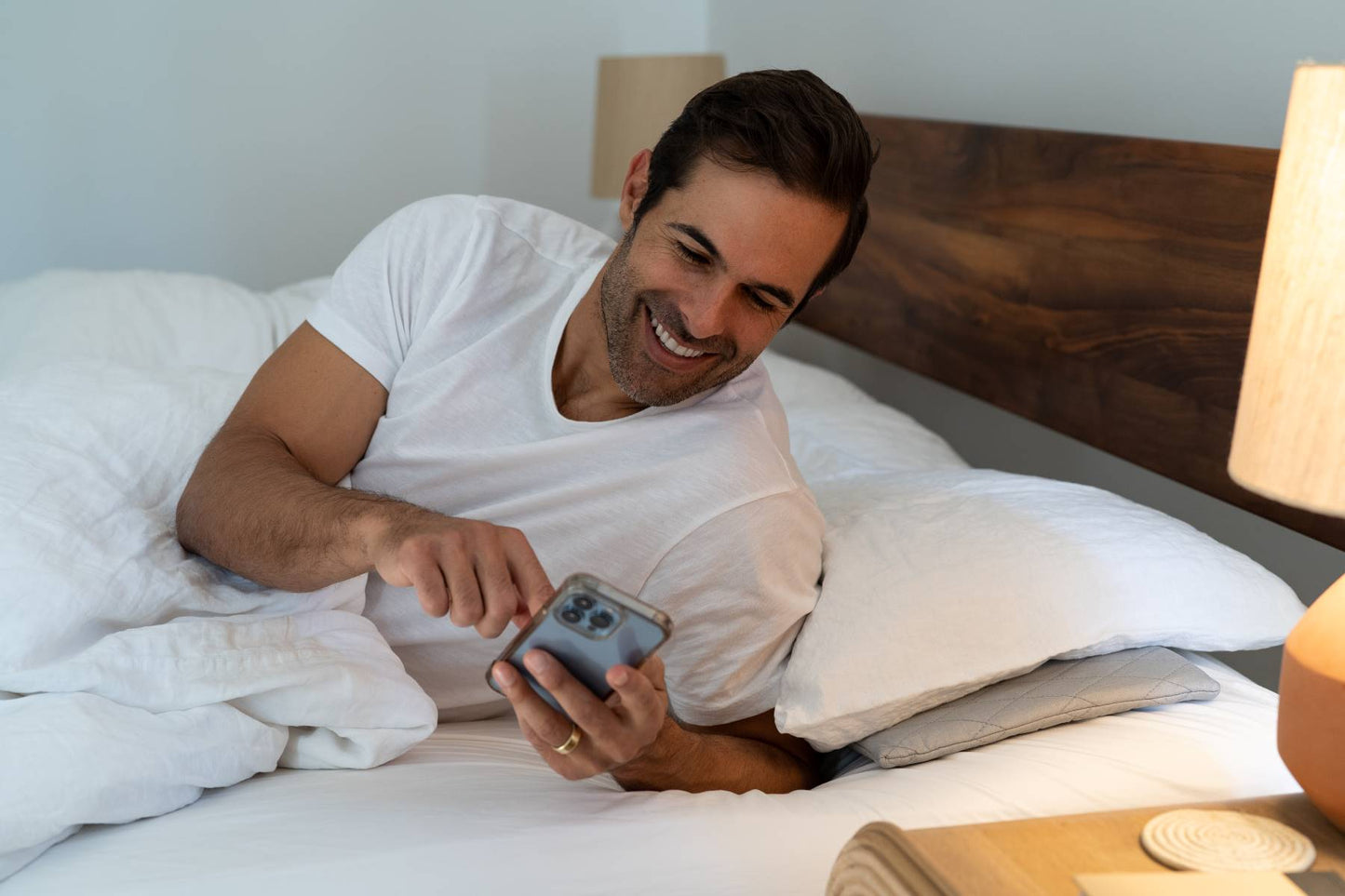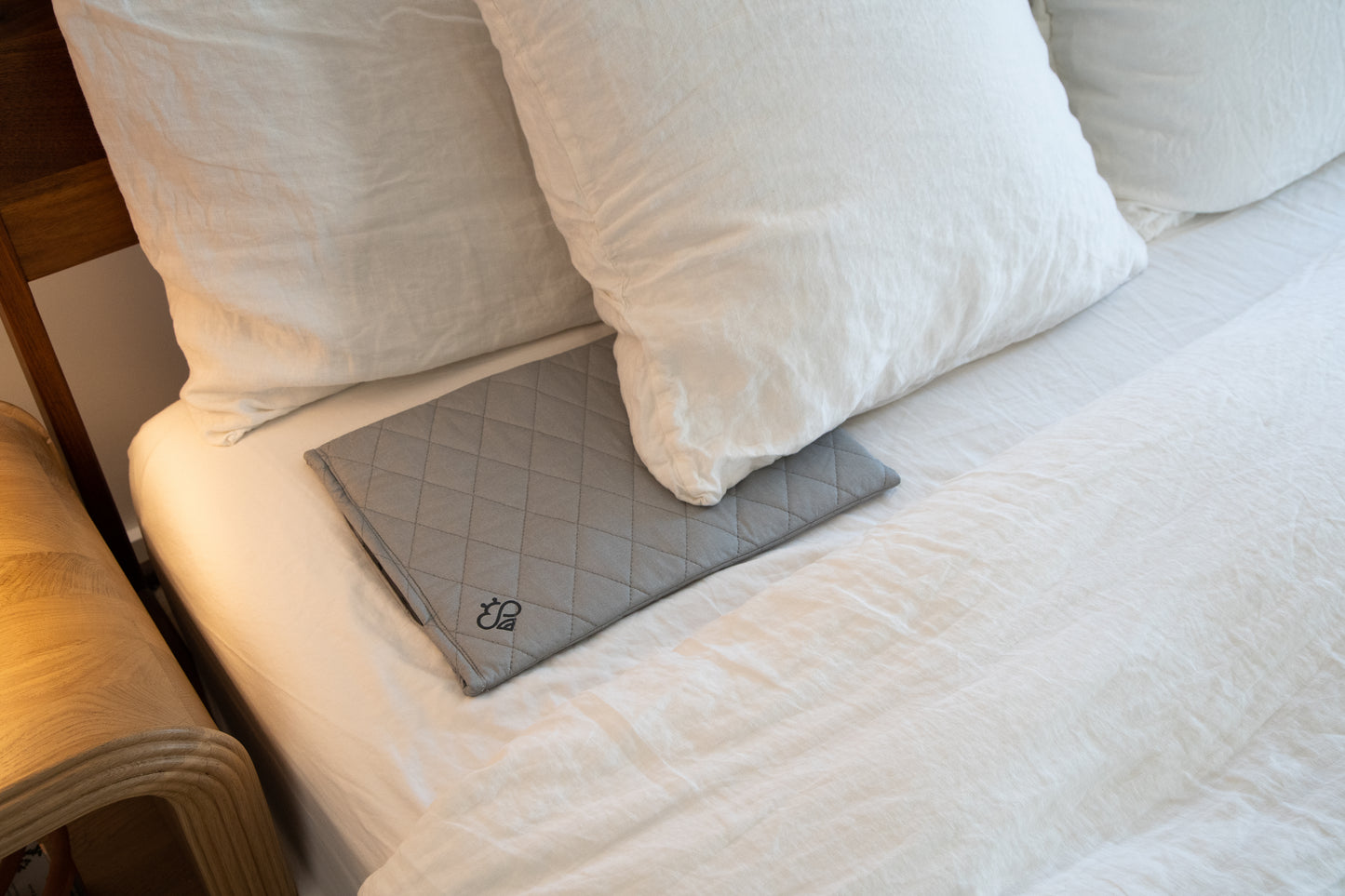 Hapbee Smart Wearable
Regular price
$399.00 USD
Regular price
$399.00 USD
Sale price
$399.00 USD
Unit price
per
Sale
Sold out
View full details