Regular price
$499.00 USD
Regular price
$598.00 USD
Sale price
$499.00 USD
Unit price
per
Sale
Sold out
Hapbee.com Hapbee Smart Sleep Pad (2-Pack) will ship on or before . For holiday delivery purchase on target.com
100-Night Risk-Free Trial & 1-Year Limited Waranty

Hapbee ∞ Infinity Membership 30-Day Free Trial

Free Shipping (USA)
Use Hapbee Smart Sleep Pad (2-Pack) to
Wake Up Refreshed

Longer Sleep

Deeper Sleep
Replace Sleeping Pills

Increase calm

Relaxation
Enhance cognitive functions

Elevate Wellbeing

Live healthier
What's Included

The Hapbee Smart Sleep Pad includes Everything you need to get started

The Hapbee Smart Sleep Pad
USB Charging Cable
Quick Start Guide
The Hapbee App (iOS and Android)
Access to the Hapbee Biostreaming library:
8 Blends
21 Combination Blends
20 Routines
Plus, a 30-Day free trial of Hapbee Infinity. Our upgraded access plan with personalized enhancements to the Hapbee Wellness Experience
Free Shipping
100-Night Money Back Guarantee
A Wellness consulting session with a member of the Hapbee team to help you get the most out of your investment
Specifications

40+ hour of continuous battery life. Over a week of sleep use on a single charge
Anti-Microbial, Stain resistant outer shell
Foldable or rollable for easy travel and transportation
11" x 16.25" x 1/2" laid flat
Face: 100% Cotton; Filling: 87.7% Cotton, 7.5% Rayon, 4.8% Polyester; Back: 100% Olefin
1-Year Limited Warranty
100-Night Risk Free Trial
Free Shipping, Free Returns in the US lower 48
Bluetooth Low Energy (BLE): 2.4 GHz Baseband
Universal AC Input: 100 V - 240 V AC Line, 50 - 60 Hz, 3A Fuse
Sleep Pad Dimensions: 11.5" W x 15.5" L x 0.5" D (292 mm W x 394 mm L x 13 mm D)
Sleep Pad Weight: 11.2 ounces
Frequency range: Extremely low/low frequency (ELF, LF; 3-300 kHz)
Benefits

Relaxation
Improved sleep
Enhanced focus and concentration
Mood enhancement
Stress reduction
Increased energy
Pain relief
Improved mindfulness and meditation
Emotional regulation
Increased productivity
Stock Status

Hapbee Smart Sleep Pad (2-Pack) is expected back in stock by
The Hapbee Smart Sleep Pad is our new sleep-dedicated form factor.  Control your sleep routine from our App. Fall asleep faster, stay asleep all night, and improve your REM slow wave sleep, Naturally.


Use Hapbee's patented technology to bio-stream compounds like caffeine & melatonin digitally - without you having to ingest them. No lingering side effects, no stomach discomfort.
Hapbee's technology is proven safe and effective with years of clinical and consumer data,.  Hapbee is being used by US active and retired military, professional athletes and wellness practitioners who want to sleep and focus better without taking drugs or supplements. 

Hapbees' tiny magnetic songs naturally stimulate bio-receptors in cells to recreate the same sensations without the side effects. Fall asleep faster and stay asleep. Get the rest you need to feel better, maintain focus during the day and increase performance. Simply choose the blend you'd like to play, and Hapbee does the rest.
View full details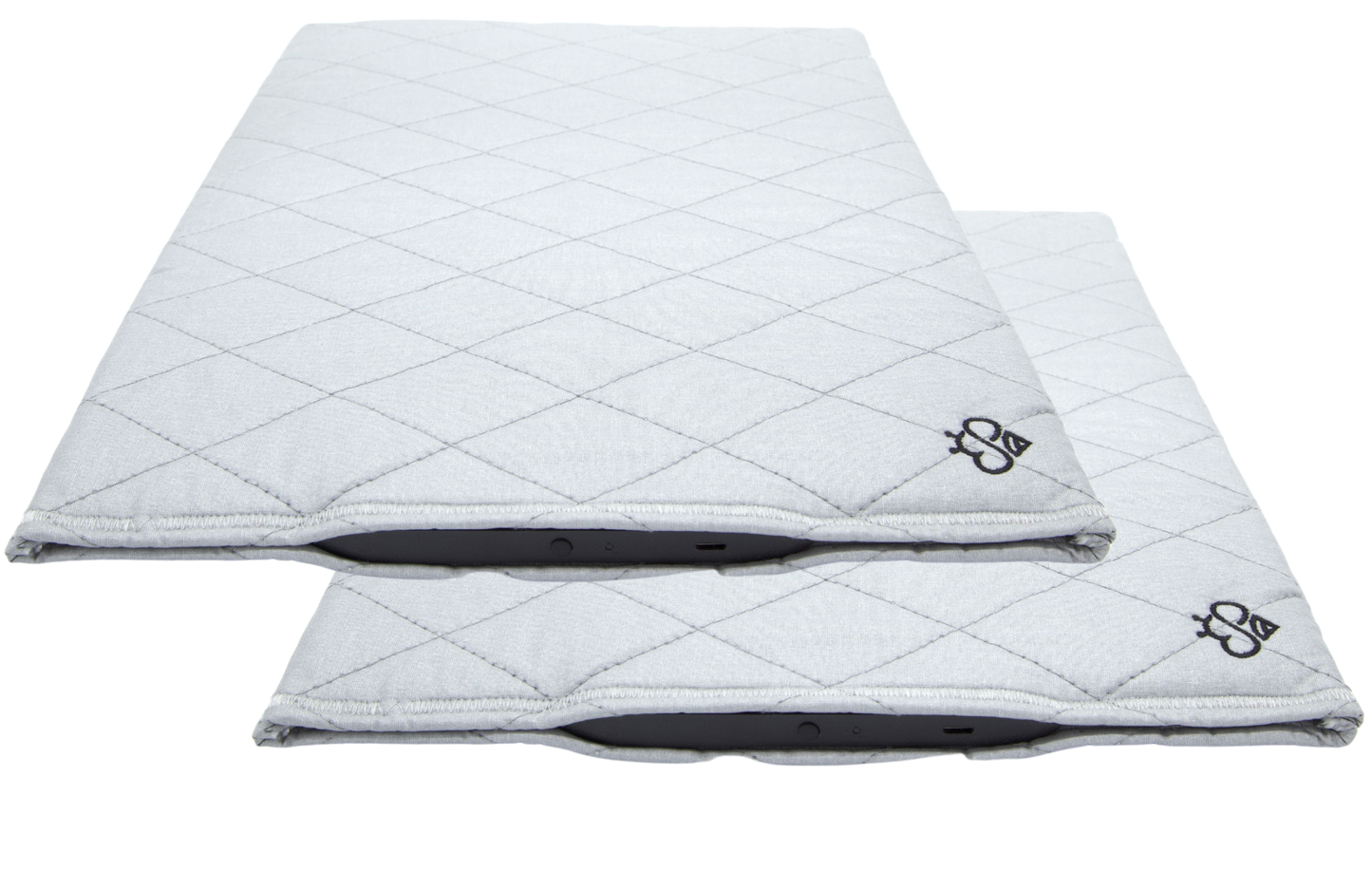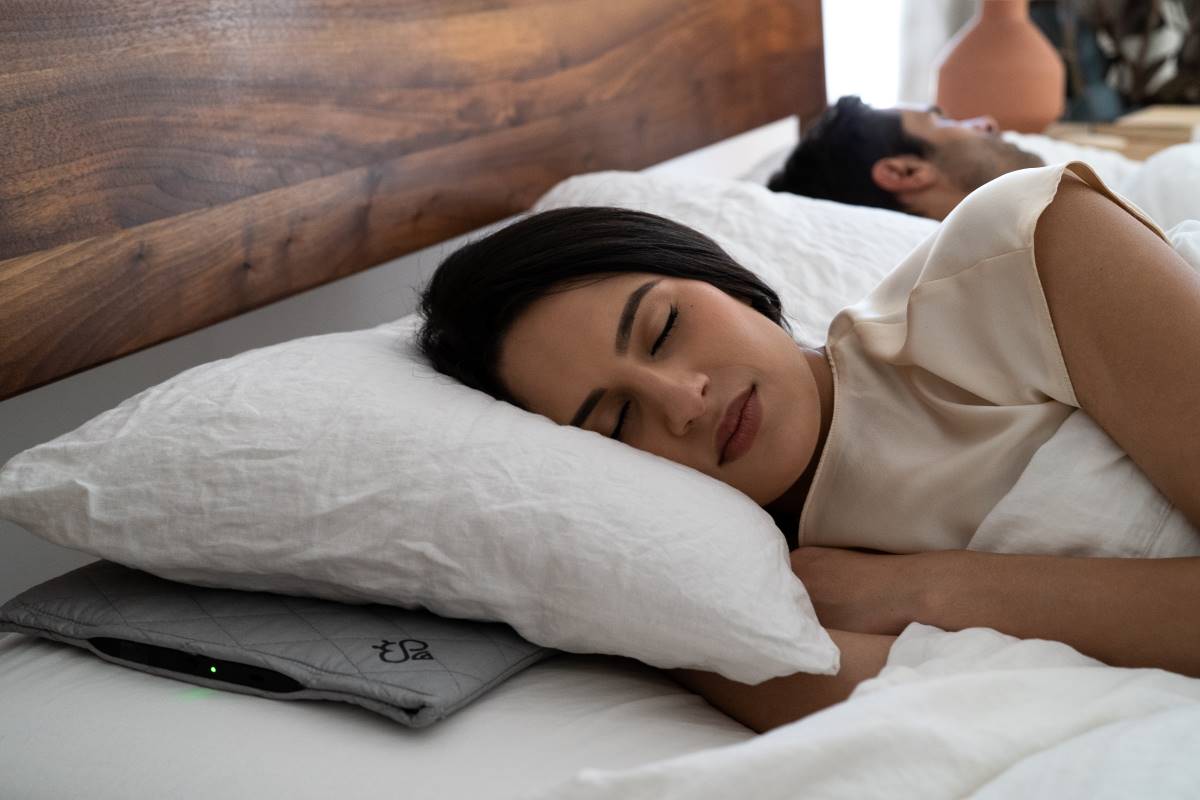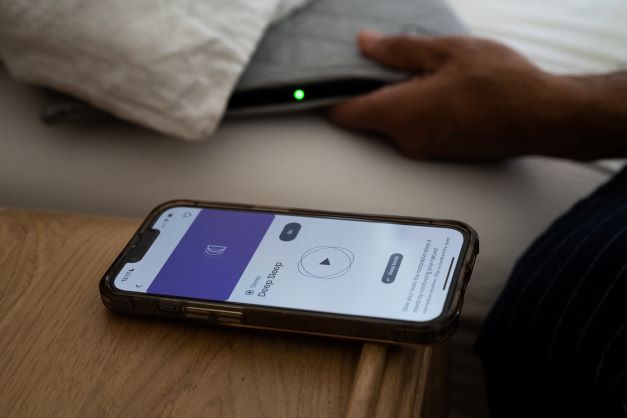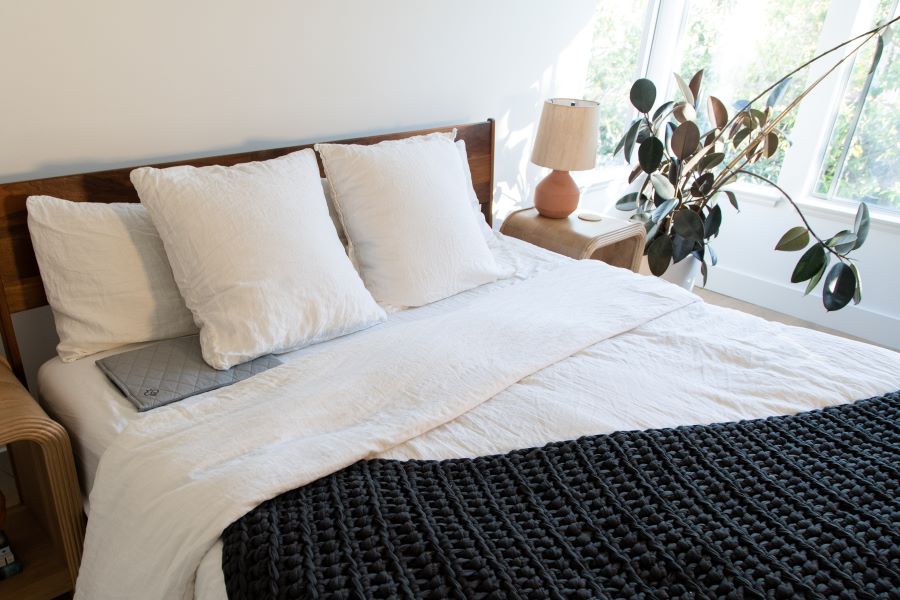 Hapbee Biostream Categories
Sleep

Fall Asleep faster, sleep deeper and wake up refreshed

Performance

Wake up, Increase your energy levels, improve your focus


Mood

reduce your stress, relax your body, increase joy